ATHLETIC AND SENSUAL DESIGN
New PEUGEOT 208 has a strong personality that is revealed at the first glimpse. Its low shape, with the long bonnet and sensual curves reveals its seductive sporty side. With its bright and original bodywork colours, new 208 really catches your eye! Its strong personality is underscored by a Black Diamond roof, glossy black wheel arches and window weatherstrips, and diamond-cut wheel rims with inserts.
BOLD & DARING
The expressive front end of new PEUGEOT 208 boasts a large chrome grille, with a modern and breezy look with its full LED headlights with 3 claws and its LED DRL, always switched on. The rear end has a distinctive style, with the glossy black cross strip, and is adorned with full LED* headlights with 3 claws, switched on day and night.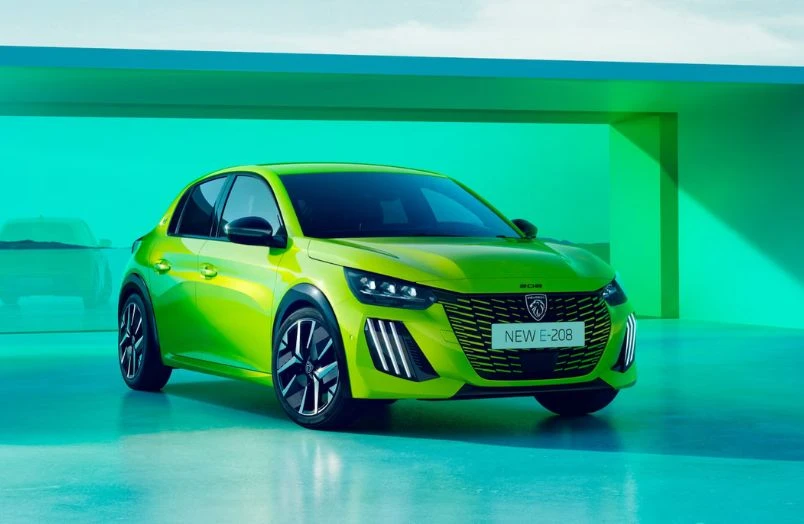 A new modular and efficient platform
The new 208 city car boasts the new modular, multi-energy CMP/eCMP platform, offering you the freedom to choose between a combustion engine (petrol/diesel) and an electric engine, without having to compromise.
You also enjoy an excellent level of performance and services: exemplary road-holding, optimised weight, manoeuvrability, acoustic and thermal comfort, are just some of the benefits that will give you a breathtaking driving experience.