Brighter design
The exterior design of the new PEUGEOT 3008 highlights its assertive character, balance of strength and smoothness. Its new breakthrough front end gives it a strong personality. This top-of-the-range model opens a bold, modern era.
DRIVER'S POSITION. Enhanced experience
THE UNIQUE EXPERIENCE OF THE PEUGEOT i-COCKPIT®
With the PEUGEOT top-of-the-range ergonomic driving position upgraded i-Cockpit®, the driving experience on board the new PEUGEOT 3008 becomes simple and intuitive, under enhanced comfort and safety conditions.
Its compact multifunction steering wheel offers more sensations and manoeuvrability.Its new 10" HD touchscreen combines 3D navigation with multitouch technology. The elegant chrome Toggle Switches provide quick and intuitive access to the various comfort functions. Its configurable high-quality head-up digital display panel, which can be easily customised, means you don't take your eyes off the road.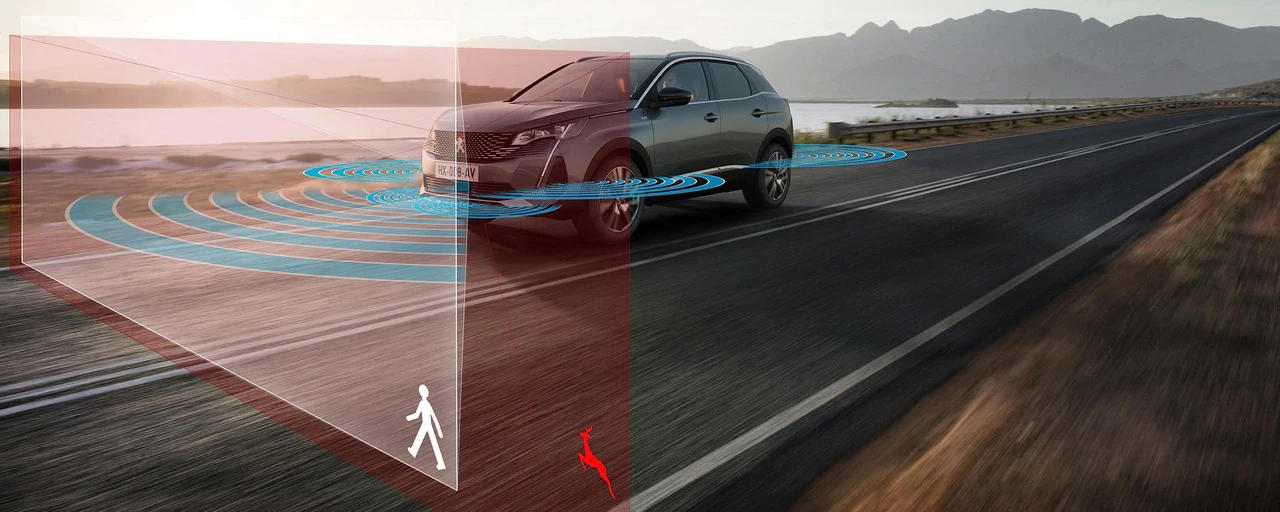 CONNECTIVITY
PEUGEOT Connect opens up access to the range of connected services with TomTom navigation to view traffic information, car park availability, fuel prices or weather, etc.
The FOCAL® Hi-Fi system at the cutting edge of technological innovation benefits from exceptional sound quality. The central channel and tweeters are covered in a new "Bronze Belem" colour and the box placed under the passenger seat frees up the entire boot space.