DISTINCTIVE PEUGEOT STYLING
No compromise on design. Elegant, robust, agile and powerful, the PEUGEOT Rifter MPV is a byword for versatility. With its short, high bonnet and increased ground clearance, it boldly borrows the stylings of all-road vehicles.
100% ELECTRIC ENGINE
At once easy to handle in town and safe and powerful on the road, the new PEUGEOT e-Rifter is equipped with a 100-kW (136 hp) electric engine.
This engine provides instantaneous acceleration thanks to 260-Nm of immediately available torque.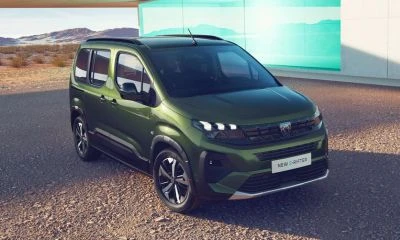 PEUGEOT I-COCKPIT® IN COMPLETE E-VOLUTION
With the PEUGEOT i-Cockpit®, discover a more agile and instinctive driving experience thanks to the compact steering wheel, head-up display and large 8'' touch-screen. The PEUGEOT i-Cockpit® of the new e-RIFTER is evolving technologically with two new instrument panels, in order to share all the information necessary for the proper management of a 100% Electric vehicle. The standard analogue instrument panel is suitable for managing an electric vehicle and is equipped with a powermeter , a consumption gauge for heating and air-conditioning accessories, a battery charge level gauge and a colour matrix.
INTERIOR COMFORT
Get behind the wheel of the PEUGEOT RIFTER or the new PEUGEOT e-RIFTER and take advantage of an adapted driving position and high-quality ergonomic seats that will please drivers of all sizes.
Add incredible acoustic comfort and the whole passenger compartment becomes a place of tranquillity.