THE ELEGANT ELECTRIC OR THERMAL COMBISPACE
Enjoy a fresh approach to travelling in luxury and wide open spaces with the PEUGEOT Traveller MPV. Discover PEUGEOT's Power of Choice commitment, this family car offers you the freedom to choose between a Diesel or an electric engine with 330km of range.
NEXT GEN TRAVEL BY PEUGEOT
With its modern front end, the PEUGEOT Traveller adds an elegant design to a strong personality. The PEUGEOT Traveller range is adaptable to your desires thanks to its 3 lengths (Compact, Standard and Long), its modularity to accommodate a large number of people (from 5 to 8 seats) and a trunk volume up to 3,000L. The PEUGEOT Traveller is the perfect invitation to take to the road for fun leisure activities as well as long trips.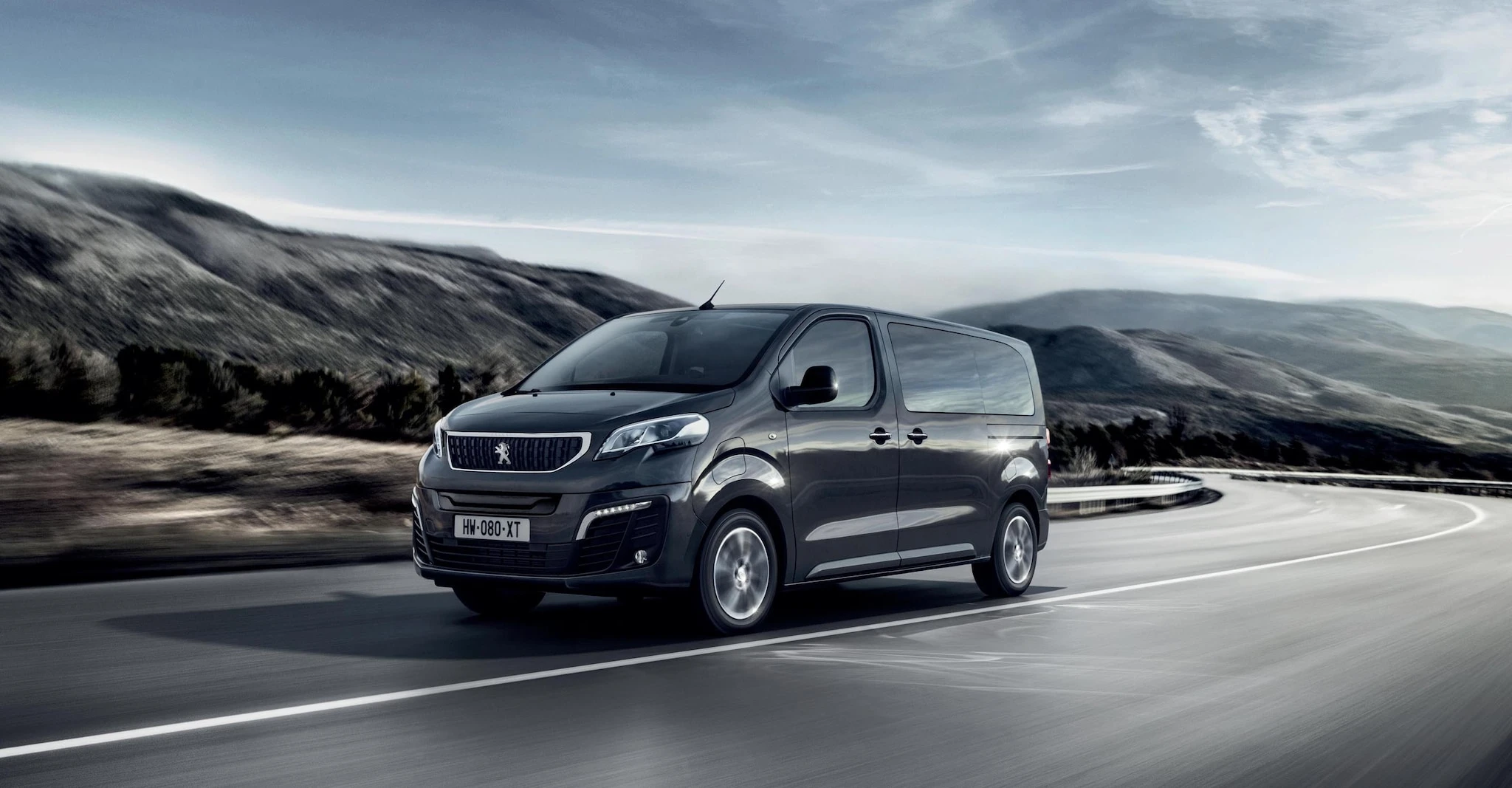 EASE AND COMFORT
Inside, the compact PEUGEOT Traveller MPV is dedicated to driver comfort. The step provides easy access to the elevated seating, which dominates the road and offers a saloon-style driving position. The cockpit features a simple and modern design with elegant materials and innovative equipment. The ergonomic equipment, such as the Heads-Up Display and the 7" touch screen are always within easy reach and in view.
In its electric version, the instrument panel and touch-screen of the driver station are part of an entirely electric world, where you can view electrical energy flows.
TWO GLASS ROOF PANELS
Two concealed glass roof panels, which can be covered and uncovered individually, bring lots of natural light to the passenger compartment and offer a panoramic view of the sky.
For even more on-board luxury, the Peugeot Traveller MPV has individual air vents and gentle air conditioning for the rear seats.